About Kanter & Romo Immigration Law Office
Kanter & Romo Immigration Law Office specializes in temporary employment visas and permanent residence for professionals, entrepreneurs, and families. We are conveniently located in Midtown Sacramento, California and serve clients throughout California, the U.S. and abroad.
ATTORNEYS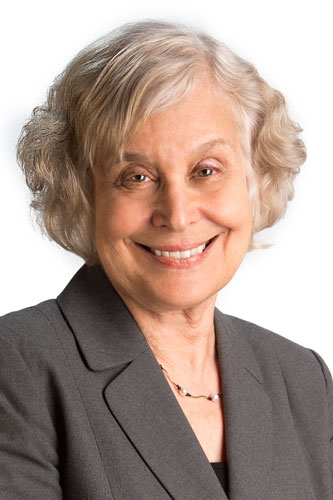 Ann Kanter, Managing Partner
Ann Kanter is a California State Bar-certified specialist in immigration law, with over 40 years in law practice specialized in employment-based and family-based visa and immigration matters. She is the founder of Kanter Immigration Law Office, which has been AV rated by Martindale-Hubbell, and she has been included on the Thomson Reuters list of Super Lawyers in Northern California every year since 2006.
A graduate of the University of California's Hastings College of Law, Ann is a past national board member of the American Immigration Lawyers Association (AILA). She has authored numerous articles for AILA national conference proceedings and is a former Visiting Professor at the UC Davis School of Law.
Ann enjoys bridging her volunteer work in the Sacramento legal community with the local literary and arts community. She has served on the executive committee of Operation Protect and Defend, a program of lawyers and judges committed to civics education in public high schools, chairing the arts component of the program. She is a member of the Advisory Board of California Lawyers for the Arts. In addition, she has been an advocate and speaker for work-life balance in the legal profession for organizations such as the California Continuing Education of the Bar.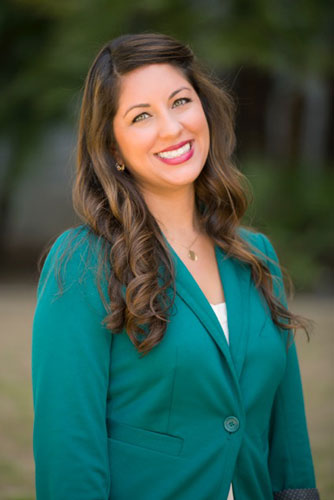 Alanna Perez Romo, Partner
Alanna Perez Romo is an Attorney admitted to the California State Bar in June 2016. She worked for Kanter Immigration Law Office as an immigration specialist for the 10 years prior to her Bar admission.
During this time, Alanna has gained extensive experience in employment-based immigration law, handling H-1B, TN, L-1 and O-1 visas, PERM labor certification applications, I-140 immigrant visa petitions (including National Interest Waivers), and both employment and family-based adjustment of status applications. Additionally, she has become quite knowledgeable in handling immigration options for physicians, including Conrad-30 J-1 visa waivers and Physician National Interest Waivers. Alanna is also experienced in handling family-based I-130 immigrant visa petitions and K-1 Fiancé(e) visa petitions, including consular processing.
Alanna is a graduate of Lincoln Law School of Sacramento, having completed the evening law program while at the same time maintaining a full-time caseload at the firm during her four years of study. She was awarded her JD in May 2015. She also holds a Bachelor of Arts Degree in International Relations from California State University, Sacramento (CSUS).
STAFF
Melanie Johnson is our Senior Immigration Specialist, with more than 13 years of experience with the firm. She specializes in complex employment-based matters, including work visas and the permanent residence process for small employers, and for consultants required to travel or be placed at third-party worksites and/or multiple locations.
She is particularly knowledgeable in regards to the PERM Labor Certification process, which she has helped employers navigate since its inception in 2005. She also assists employers and self-filing applicants who are able to bypass the PERM process by filing immigrant petitions in the categories of Extraordinary Ability, National Interest Waivers, Outstanding Professors or Researchers, and Schedule A Group II.
Melanie also is experienced with family-based immigration and naturalization to U.S. citizenship. She studied Social Work and Women's Studies at California State University, Sacramento.
---
Carolina Ramos has over ten years of experience working in the field of visas and immigration. She was previously employed in the visa section of the U.S. Embassy in Bulgaria, and later as an immigration paralegal at a nonprofit organization in San Francisco, prior to joining Kanter Immigration Law Office in 2011.
She is experienced in the areas of employment-based and other nonimmigrant visas, family-based immigration (adjustment of status as well as consular processing), employment-based immigration, and naturalization to U.S. citizenship. She holds a Bachelor's Degree in Russian Studies from UC Santa Cruz, from which she graduated Phi Beta Kappa.
Carolina is the daughter of a U.S. immigrant from Brazil, and she previously lived, studied and worked overseas in Norway and Bulgaria for over ten years. She can converse and read documents in Bulgarian, Russian, Norwegian, French and some Portuguese.
The Firm
Expertise
Legal and consulting services to employers, investors, and employees on the latest developments in U.S. business immigration laws.
Experience
State-certified specialist with over 30 years in the field representing international clients from all regions of the world.
Professional Network
Close working relationships with expert attorneys throughout the U.S. and overseas.